Arthritic problems in pets shouldn't be merely accepted as part of the aging process. If your pet has arthritis, he needs proper care in order to reduce pain and preserve his mobility. These pet arthritis FAQs from Ashworth Road Animal Hospital in West Des Moines, IA explain more about arthritis in pets.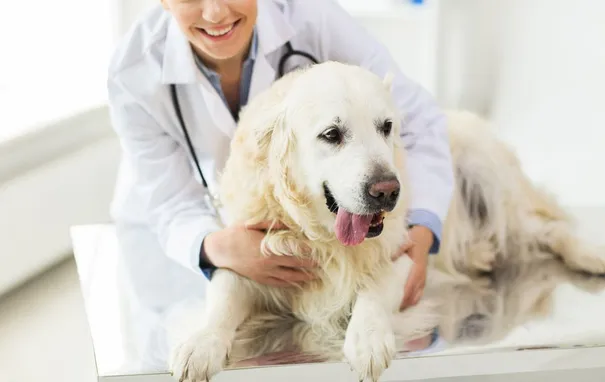 What is arthritis?
Arthritis is a degenerative disease that causes the breakdown of cartilage in your pet's joints. With less cartilage protecting your pet's joints, the bones begin to rub against each other, causing pain and limiting joint movement. Over time, arthritis can seriously affect your pet's mobility. Older dogs and cats are more prone to developing this condition.
What can cause arthritis?
Age and poor genetics are two common causes of arthritis in pets. Obesity, strained muscles and joints, trauma, hip dysplasia, and infections are other factors that can contribute to arthritic conditions.
Which pets are at higher risk for developing arthritis?
Although many animal species are at risk of developing arthritis, some large dog breeds are more susceptible to this disease due to poor breeding. These include Labradors, German Shepherds, Rottweilers, Bernese mountain dogs, and Golden Retrievers. If your pet is overweight, he may develop arthritis from excess weight putting undue stress on his joints.
What are some symptoms of arthritis?
Dogs or cats with arthritis often experience the following symptoms:
Difficulty sitting, standing, or walking
Difficulty rising from a lying down position
Limping or lameness
Stiff joints
Loss of interest in walking or playing due to painful joints
Trouble jumping (especially cats)
Increased sleepiness
Senior pets are more likely to show signs of arthritis than younger ones. If you notice these symptoms in your senior dog or cat, bring him to our West Des Moines veterinarian for a checkup.
How is pet arthritis treated?
First, our veterinarian will evaluate your pet to provide an accurate diagnosis of his condition. This gives us a better idea of how to proceed with treatment.
Then, our veterinarian will discuss with you the various treatment options available for your pet.
If your pet is overweight, we'll suggest changes to his diet and exercise regimen to relieve pressure from his joints. Getting your pet down to a good weight can help reduce arthritic symptoms. We may also prescribe medications to relieve pain and supplements to enhance mobility.
See Our West Des Moines, IA Veterinarian for Arthritis Treatment
Arthritic pain can restrict your pet's mobility and lower his quality of life. If you suspect your pet may have arthritis, contact our West Des Moines, IA vet for diagnosis and treatment. To schedule a consultation at Ashworth Road Animal Hospital call (515) 225-1807 at your earliest convenience.