As a pet owner, you want to do everything possible to keep your furry friend healthy and safe. That includes preventing fleas and ticks. These pesky parasites not only cause discomfort for your pet but can also transmit diseases. Our veterinarians at Ashworth Road Animal Hospital in West Des Moines can help you to deal with fleas and ticks using the following strategies.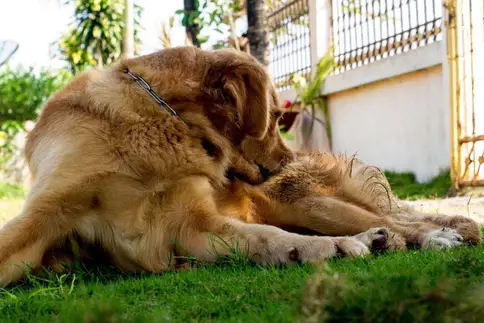 1. Inspect Your Pets Regularly
You should check your pets regularly for fleas and ticks, especially if they go outside often. Try to do this at least once a week. If you find any, remove them immediately. Be sure to use a tick remover tool so that you don't leave the head of the tick in your pet's skin. This can cause infections. Our animal hospital can also help you remove any ticks that you find.
2. Use Flea and Tick Medications
Various flea and tick medications are available for dogs and cats. These can be in the form of pills, topical treatments, or collars. Some of them must be prescribed by a veterinarian while others are available over-the-counter. Be sure to follow the directions on the package carefully.
3. Talk to Your Veterinarian
If you have questions or concerns about flea and tick prevention, talk to your veterinarian. They can help you develop a suitable plan for your pet based on their needs. Your local animal hospital can ensure that your pets are healthy and free of these pesky parasites.
4. Vaccinate Your Pets
Your veterinarian can help you determine your pet's vaccinations to prevent diseases that fleas and ticks can transmit. This is especially important if your pet goes outside often or if you live in an area with many fleas and ticks. This is something that helps protect your pet in the long run.
Contact Our Veterinarians in West Des Moines, IA
At Ashworth Road Animal Hospital, we offer a wide range of veterinary services to keep your pets healthy and safe from fleas and ticks. We can help you choose the proper medication for your pets and vaccinate them against diseases that these parasites can transmit. If you are looking for veterinary services and live in or around West Des Moines, Windsor Heights, Clive, or Urbandale, call our team today at (515) 225-1807 or reach us through our website by using our online contact form.