On behalf of the staff at Ashworth Road Animal Hospital, we are honored to pay respect to our beloved animal friends who have passed. We also welcome you to create a lasting tribute for your beloved pet or animal friend on our website's Pet Memorial page. Click here to submit your pet memorial online.
Peach - May 2, 1999 - August 15, 2008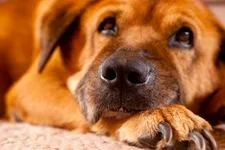 In loving memory of our best friend, Peach, who we love so very much. She will be in our hearts forever.
Peach was such a loving friend and companion who had such a rambunctious and playful heart. Her favorite pass times include chasing our cat Freckles around the house, cuddling on the couch and going for walks at the doggy park. Everyone she met instantly fell in love with her. She will be always remembered in our hearts and dreams. We miss you so much! - Love, Bob, Olivia and Kids
Tiger - October 31, 2004 - May 28, 2019
Tiger was originally found as a cat that was left in a abandoned apartment. Debbie loved him so much. When Debbie moved in to take care of her mother, Tiger gave Grandma great joy and happiness.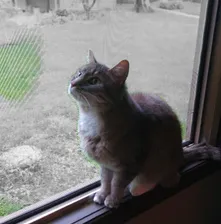 ---